Natasha O'Hara, Chrissy Baxter, Katelyn Collie, Sarah Lochhead, and Shelby Thoms of Simcoe Contemporary Dancers. (Photo by Mar Lewis).

Simcoe Contemporary Dancers works with a core group of talented artists and often engages guest dancers and artists specializing in other mediums to create and perform our work!
Executive Director of Simcoe Contemporary Dancers
Chrissy earned a Bachelor of Fine Arts degree in Modern Dance from SUNY Brockport under the direction of Bill Evans and Maura Keefe, graduating Magna Cum Laude. Chrissy has worked with notable choreographers such as Mariah Maloney, Maxine Heppner, Mairead Filgate, Sarah Lochhead and Susan Kendal, and has been performing with Simcoe Contemporary Dancers since 2014.
Growing up in Upstate New York on the shores of Lake Ontario, Chrissy has danced for as long as she can remember. She began her serious training at Lisa's Centre of Dance Artistry where she fostered her love for dance and appreciation of the creative process. 
Since joining Simcoe Contemporary Dancers, Chrissy has choreographed multiple works for the company, learned and performed numerous pieces from SCDs repertoire, been elected dancer representative to the Board of Directors and won an annual dedication award. Chrissy continues to dedicate her time and passion to SCD and looks forward to continuing to present beautiful contemporary dance works in the greater Simcoe area.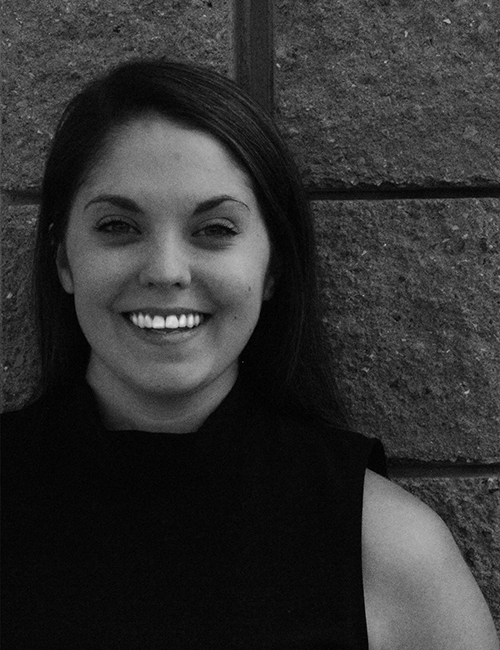 Artistic Director of Simcoe Contemporary Dancers
Shelby is a dancer and teacher from Bradford ON. She began training at the age of nine studying ballet, jazz and acro as a competitive dancer. Shelby attended Toronto Metropolitan University and received her BFA in performance dance. During her time at TMU she had the privilege of working with and being trained by artist such as Nadia Potts, Karen Duplisea, Vicki St. Denys, Allen Kaeja and William Yong.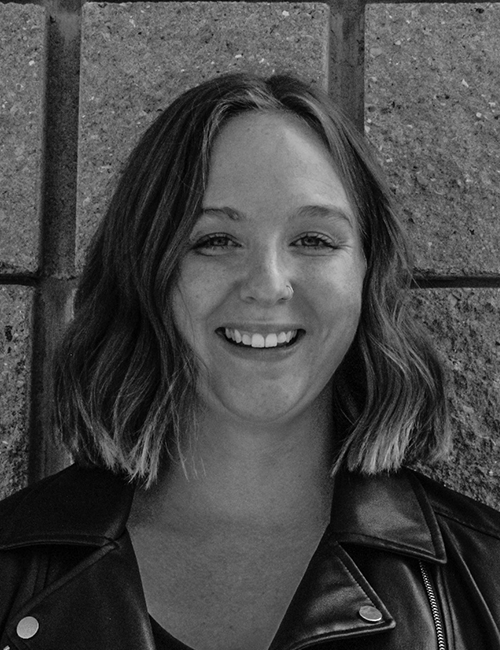 Performer, Choreographer, & Rehearsal Director

Jaqui is a dancer and dance teacher from Newmarket, Ontario. She is a graduate of George Brown College where she earned a Diploma in Performance Dance Studies, and a Certificate in the Performing Arts. Her formal training includes modern dance (Limón; contact improvisation), ballet (RAD; Cecchetti), jazz (BATD; theatre), vocal, and acting. Additionally, Jaqui has her degree in Psychology and Spanish from York University. Her passion for dance extends through to her love of other artistic forms such as singing, and photography. Jaqui joined SCD in 2014.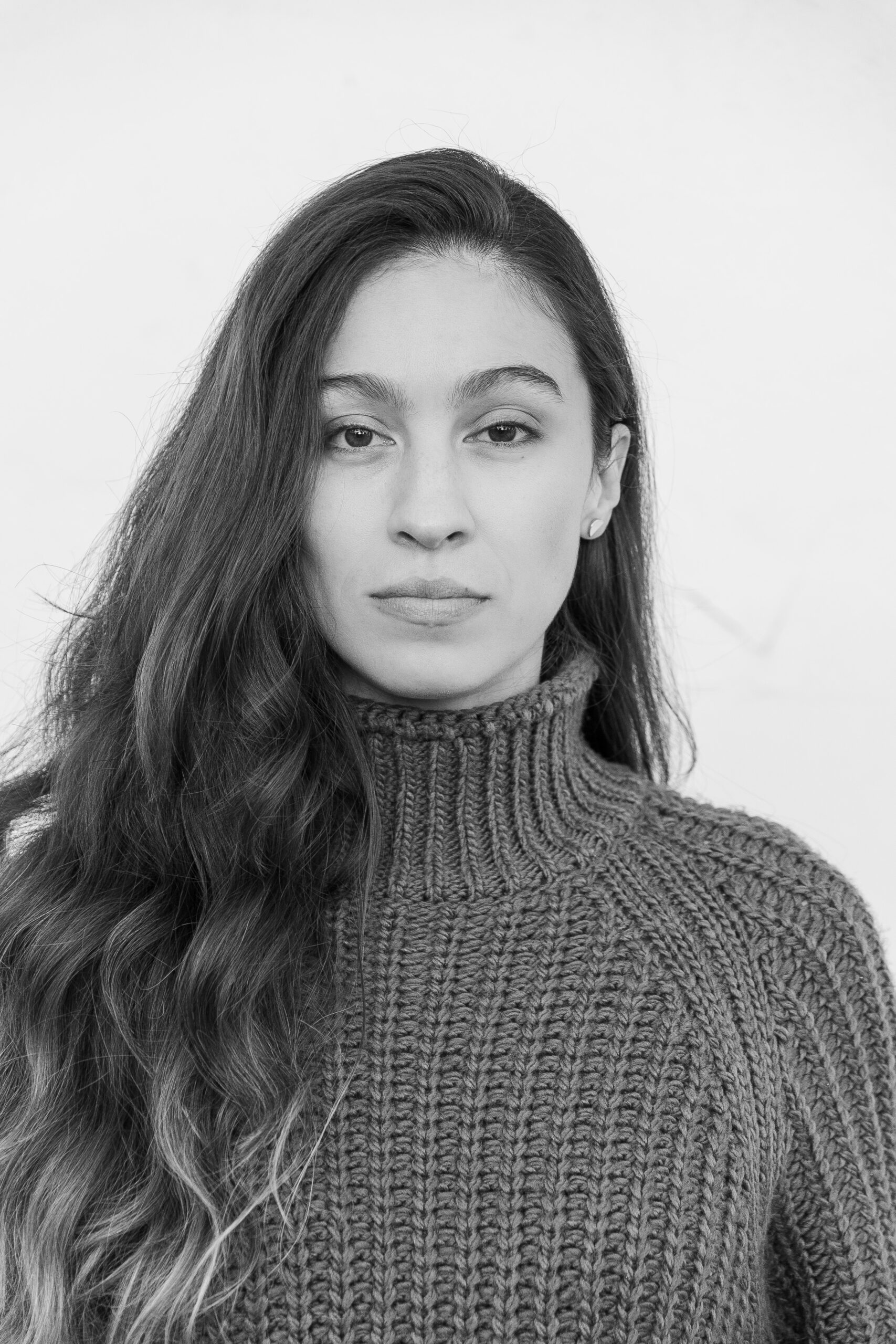 Outreach Coordinator, Choreographer, & Performer
Natasha began dancing at the age of 3 right here in Barrie, ON. She has completed exams in C.D.T.A Jazz, R.A.D Ballet, and the Society of Russian Ballet and was dancing competitively by the age of eight. Natasha continued her education with Laurentian University via Georgian College receiving her BA in English Studies. Natasha is currently an office manager and dance instructor in Barrie teaching both recreational and competitive classes. She continues her training in dance by attending various workshops and teaching seminars. Currently she is working towards her Teacher-In-Training Certification with the Society of Russian Ballet. Since joining the SCD family, Natasha has become our Outreach Coordinator, helping to foster stronger relationships with our Simcoe County community.
Performer & Volunteer Coordinator

Dancing since the young age of three, Breeanna has completed her student exams with the Society of Russian Ballet, receiving 'Highly Commended' and competing in various styles including jazz, tap, acro, ballet, lyrical, contemporary, musical theatre, and more. 
She loved to perform so much so, that she even participated in numerous musicals with Kempenfelt Community Players as a chorus and lead dancer. She also actively worked with the dance team and choreographed musical numbers during her secondary schooling.
After graduating college for performing, she was blessed with having the opportunity to audition for various dance films and series (The Next Step being one of them), learning an array of improv and techniques to help further herself in the dance industry. She has since studied under the likes of Amy Wright, Meaghan Wegg, Jane Pound and more.
Breeanna's love for dance never faltered as evidenced by her remaining a substitute dance teacher throughout her acting years. With a strong desire to return to her roots, she began taking as many classes and workshops as she could to help perfect her skills so she could excel as a dance teacher. Breeanna earned her Module 1 and 2 certifications in Acrobatic Arts and passed through the Aerial and Back Handspring course.
She is currently teaching at three dance studios, spanning from Barrie to Bradford, and has even won some special mentions/awards for her choreography at past competition's.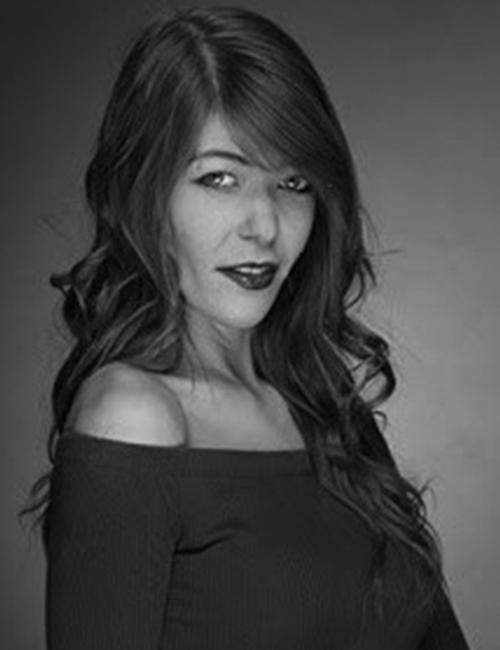 Kas was introduced to the world of dance as a toddler as her mom owned a dance studio at the time, and was early exposed to music, movement, and rhythm. Kasandra instantly fell in love with dance, and at 4 years old, enrolled in her own classes. She practised ballet, tap, acro, and jazz in Brampton, ON and competed intensely all over the region. Kasandra and her family then moved to Barrie in 2002, and she has called our city home ever since. She continued competitive dancing and added lyrical, pointe, and hip hop to her repertoire of disciplines. Ballet and pointe became Kasandra's favourite discipline as she loved the intricate footwork, grace and softness of each movement. In her high school years, Kasandra was a member of the Eastview Dance Team from 2009-2012. The team performed around the school, helping to create a vibrant artistic culture. Kasandra enjoyed being part of a performing group for her school community. Contemporary dance was heavily practised during these years at Eastview, as Kasandra took multiple dance courses. She learned various movements, timing, techniques, etc. throughout class assignments and performances. Kasandra took a break from dance as she pursued post-secondary education and received a diploma in Early Childhood Education from Georgian College and spent a few years in her field. Kasandra aspires to create again through contemporary dance and movement while being a part of the Simcoe County community. Dance has been, and always will be an integral part of her life.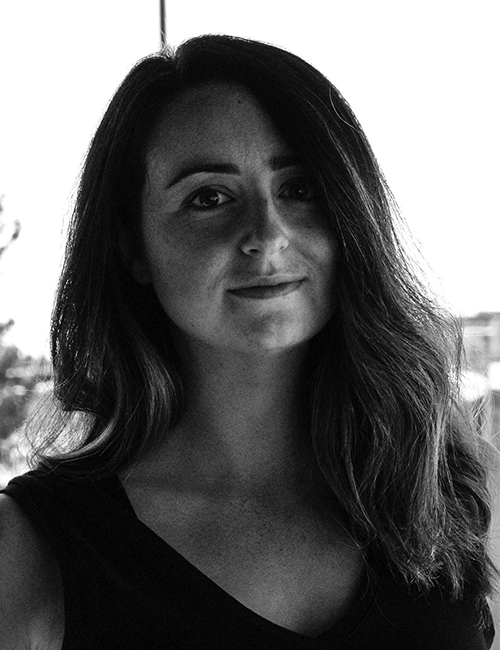 Eligh started as a self-trained dancer and continued his training with Simcoe Contemporary Dancers. He has choreographed several choreographies for local Arts Showcases and has performed a variety of different styles of dance such as Jazz, Contemporary, Hip Hop, Tap and African skirt dancing. Eligh has also worked alongside and learned from many local artists at during his time at St. Joan of Arc High School in Barrie and throughout the community. He recently graduated from Centennial College with a certificate in Dance Performance.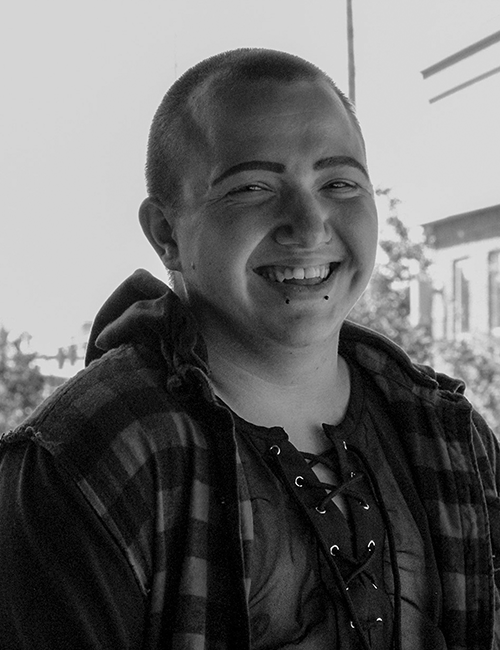 Casey-Lee fell in love with dance at the age of 4. She grew up competing in jazz, ballet, hip hop, tap, lyrical, acro, and contemporary. Training is important to Casey and she has taken various Adapt and CDTA exams as well as completing her Adapt Teacher Training. Casey loves working with dancers of all ages and abilities. 
She started teaching dance at the early age of seventeen and currently works as a competitive and recreational dance instructor as well as a guest choreographer. 
Casey has a deep passion for contemporary dance and has been a part of Simcoe Contemporary Dancers since 2017. She has had the opportunity to choreograph and perform original works with the company. Casey is currently in the Bachelor of Science in Nursing program at York University with the hopes of becoming a dance therapist in the future.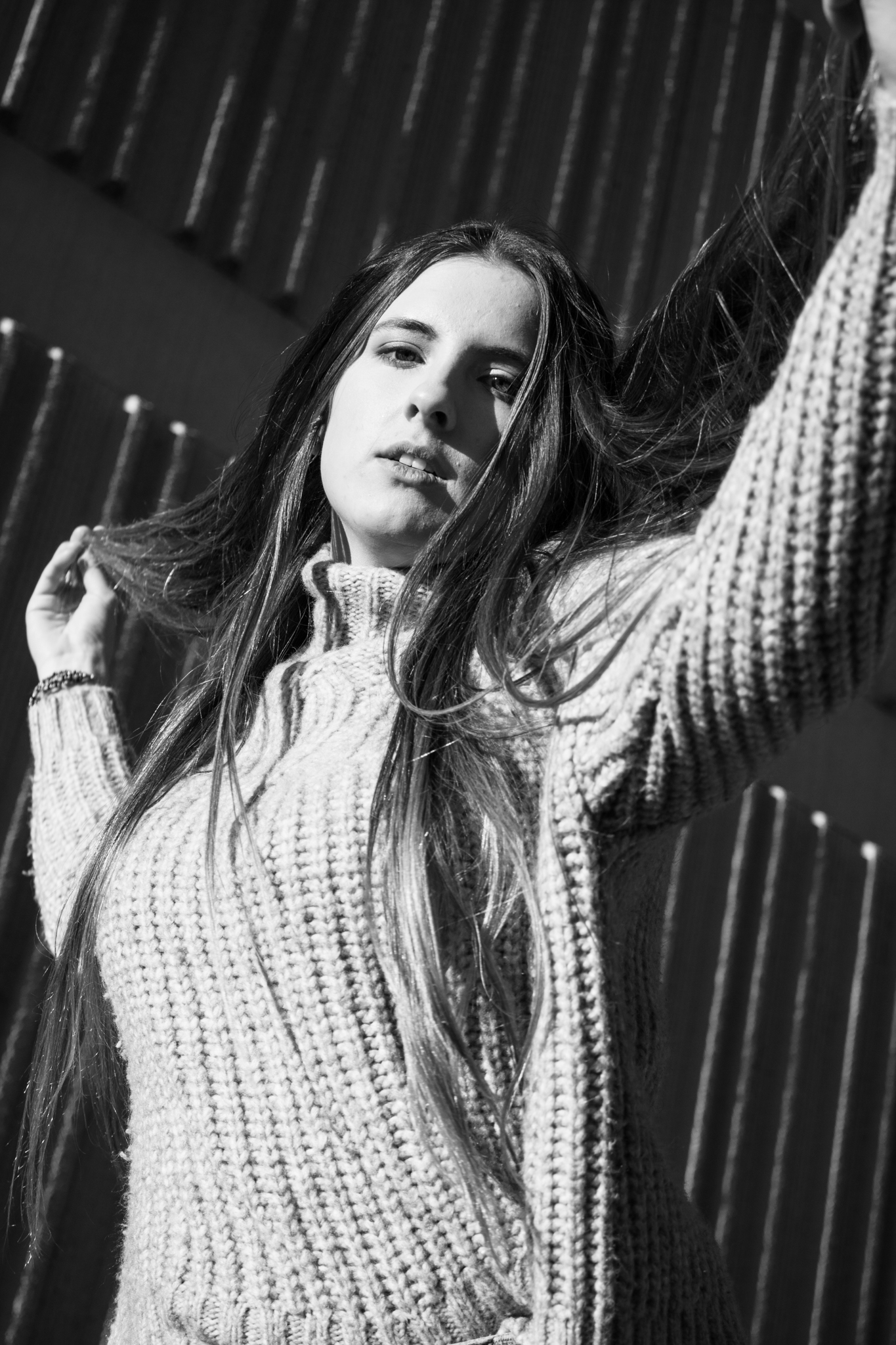 Sydney joined SCD as a junior Apprentice in 2017 after participating in our inaugural Dusk Dances Barrie Festival. Since joining SCD, Sydney has learned a variety of pieces from the company repertoire and performed in a variety of performance venues.
Abby started her journey of dance when she was 5 years old. She joined the competitive team at The Dance Academy of Barrie in 2014 and is now a competitive dancer at Fortitude Dance Centre at age 16. 
Abby joined SCD as a Junior Apprentice in 2022, after volunteering and attending past events run by SCD.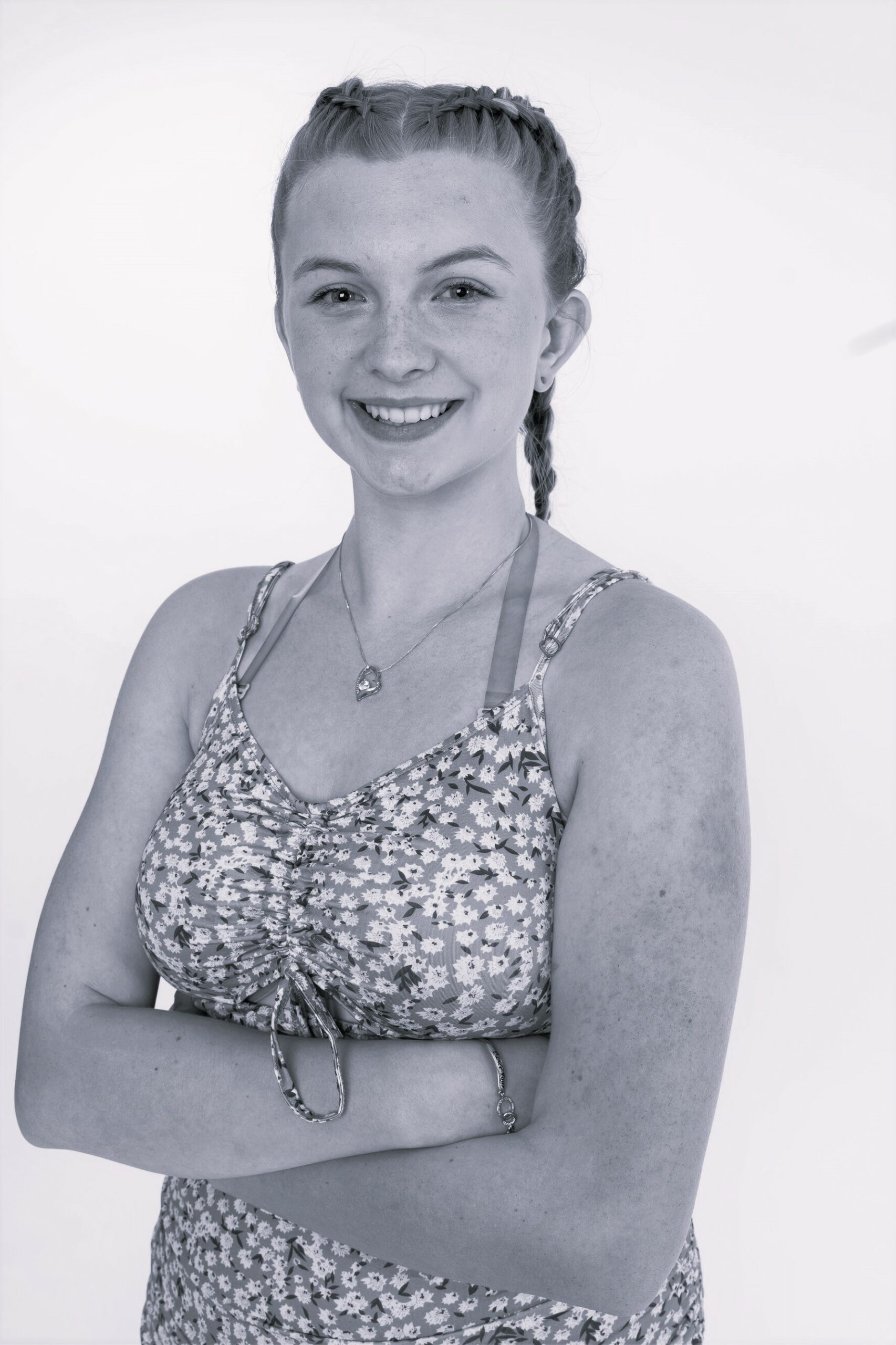 Pilar Rae discovered her love for dance from the age of 3 when she attended her very first dance class.
In 2016, she embarked on her journey with the Collingwood School of Dance (CSD) competition team. Since then, Pilar has also achieved her grade 5 exam in the Cecchetti ballet method.
Her dance repertoire spans a range of styles, including ballet, jazz, pointe, lyrical, and contemporary. Beyond her training, Pilar has also successfully completed CSD's Assistant Training Program. She now actively participates in the Apprentice Teacher Program, where she imparts her knowledge and passion to children aged three to ten years old.
Pilar's enthusiasm for dance is unceasing, driving her to pursue continuous growth and learning in this art form. She's thrilled to be joining Simcoe Contemporary Dancers as a junior apprentice for the upcoming 2023-2024 season.
Paul Moen joined SCD in 2021 and immediately became an important member of the team. He learned new repertoire and performed at community events and made his theatrical debut with SCD at their sixth self-produced theatrical run at the Five Points Theatre called Unravelled.
Founder & Artistic Consultant

Sarah Lochhead holds a BFA honours and MA in Dance Studies from York University. She has worked with notable choreographers such as Julia Aplin, Trish Armstrong, Maxine Heppner, Andrea Nann, and Holly Small and performed with HNM Dance Company, Dance Nonce, Collective HEAT and Menaka Thakkar Dance Company. Last fall, as part of Nuit Blanche, she performed in an installation by Dana Sherwood (Brooklyn NY) sparking her newfound interest in long duration performance art. She has trained the modern styles of Duncan, Humphrey/Weidman and completed a teacher training with the Limón Company in NYC. She holds intermediate ballet certificates in RAD and Cecchetti method. Her work has been acknowledged through a Top Citation award from the National Dance Educators Organization (USA) and the receipt of grants from the City of Barrie, the Ontario Arts Council, the Canada Council for the Arts, and the Social Sciences and Human Research Council of Canada. Sarah previously worked as the Assistant Director at The Dance Current – Canada's dance magazine.